House Washing
House exteriors can become easily soiled with air pollution, dirt, cob webs, and other stains. House washing is a technique that Pure Pressure Power Washing uses to preserve and restore the beauty of your home and paint. Many customers are un aware of the abilities and results that a professional house washing company can provide. By utilizing state of the art equipment and specialized soaps and detergents, we have the ability to provide results that most homeowners did not believe was possible.
Customers looking for professional house washing should be educated as to how the process will be performed and should be clear as to what the final results will reveal. As a professional house wash contractor we are often asked a series of questions.
Will Pressure Washing Damage My Paint?
When Pure Pressure performs an exterior house wash, the goal is not to clean with maximum pressure but on the contrary utilize the proper soaps & detergents in combination with a soft but high volume hot water wash. We have a saying that we ask our customers. "Do you wash your dishes in cold water without soap"? The answer is usually NO. We carry the same concept into our house washing.
By training our wash techs to the proper techniques we can assure the customer that there will be no damage to the exterior of your house during our wash process.
Will The Soaps & Detergents Cause Damage To Our Plants?
We pride ourselves on using environmentally friendly, pet and child safe products that will not harm your property or vegetation during our house wash process.
We Are Going To Re Paint Our House can You Remove Loose Paint On The Areas That Need It?
Yes, by using adjustable wands a specialized tips the operator is able to increase pressure in areas where loose paint is requested to be removed prior to re painting. This tends to save a homeowner or painter countless hours of hand scraping and prepping before the new paint is applied.
What Should We Expect The Results To Be?
When hiring Pure Pressure Power Washing to perform a house wash you should expect that cob webs, insect nests and dirt and debris will be removed. Heavy stains or certain hardened stains may require additional attention however customer will be educated at the time of service as to specific results pertaining your house wash.
We Have Black Mold & Mildew Spots. Can These Be Removed?
Mold & mildew can be commonly seen on gutters, vinyl siding and north sides of houses. Mold & Mildew is a live spore and requires a specialized chemical application to kill the source of the mold & mildew and can be done with chemicals that we provide for specifically for this application. The surface can be fully restored to original!
What Is The House Washing Technique & Process
Evaluate & Inspect Exterior of The Home

Dry Brush Exterior to Remove Cob Webs

Apply Exterior Detergent/Soap

Allow Detergent/Soap to Dwell

Perform Hot Water Soft Wash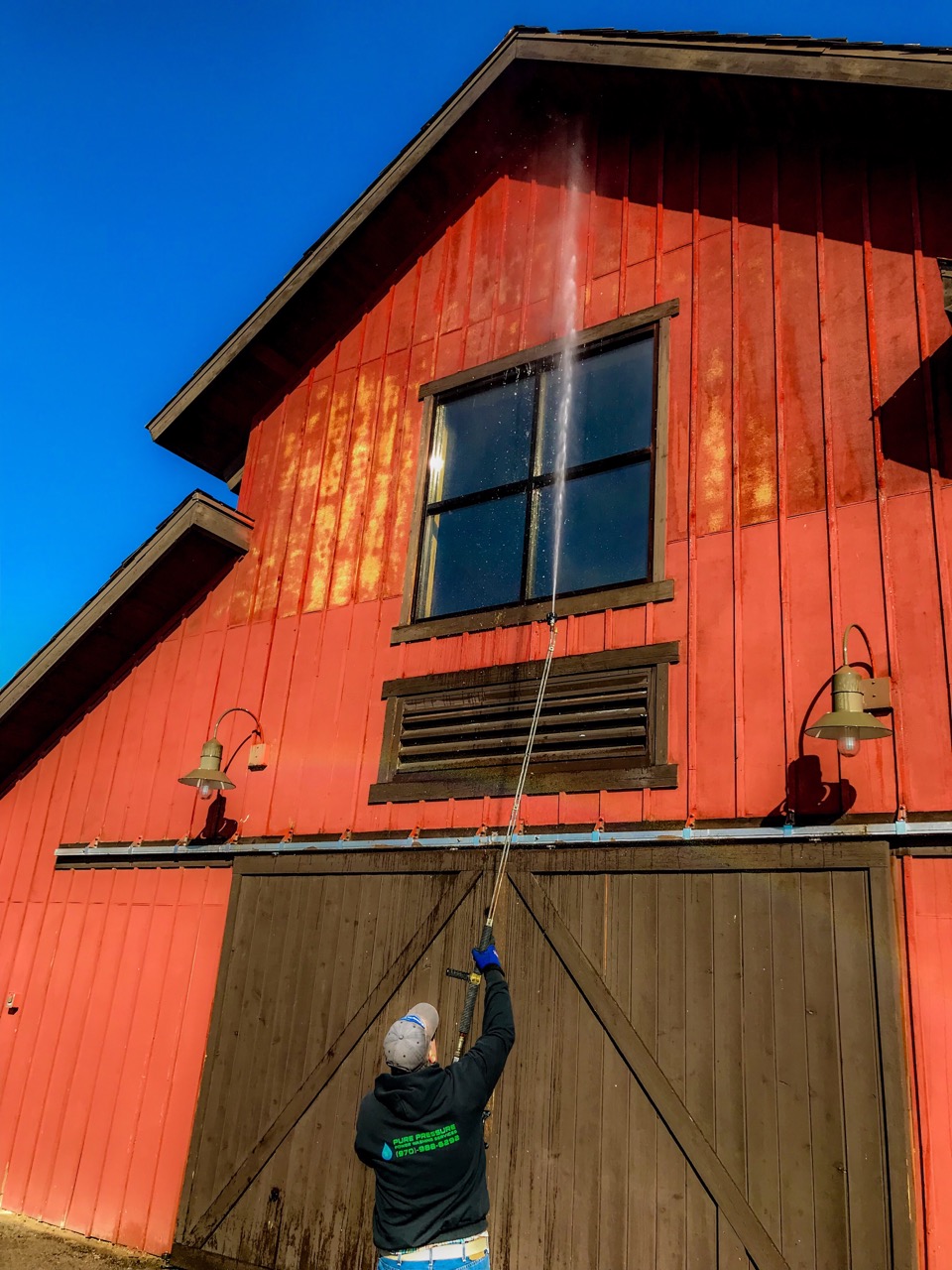 Residential pressure washing can be performed by using several different techniques to achieve desired results. Often times residential pressure washing presents more difficulties as some substrates, siding, concrete or surrounding vegetation can be damaged if the operator is un aware of their surroundings or the material they are working on. More times than not we are called by homeowners that have attempted to RENT a pressure washer and perform washing on their house just to find that the damage caused by an un trained operator is often beyond repair.
By choosing a professional company such as Pure Pressure Power Washing to perform your house washing, you will be assured that you are provided quality results without possibility of property damage!
With state of the art HOT WATER equipment and years of experience, Pure Pressure Power Washing has the upper advantage when it comes to exterior house washing.
Pure Pressure offers several house washing packages based on both desire and budget. We thrive to provide a high quality service at a fair and reasonable price! Call (970) 988-6292 to schedule Free Estimate or to obtain additional details on our house washing services.
Pure Pressure offers Residential Pressure Washing in Fort Collins, Loveland, Greeley, Windsor, Longmont, Berthoud Wellington, Estes Park, Cheyenne Wyoming and surrounding areas.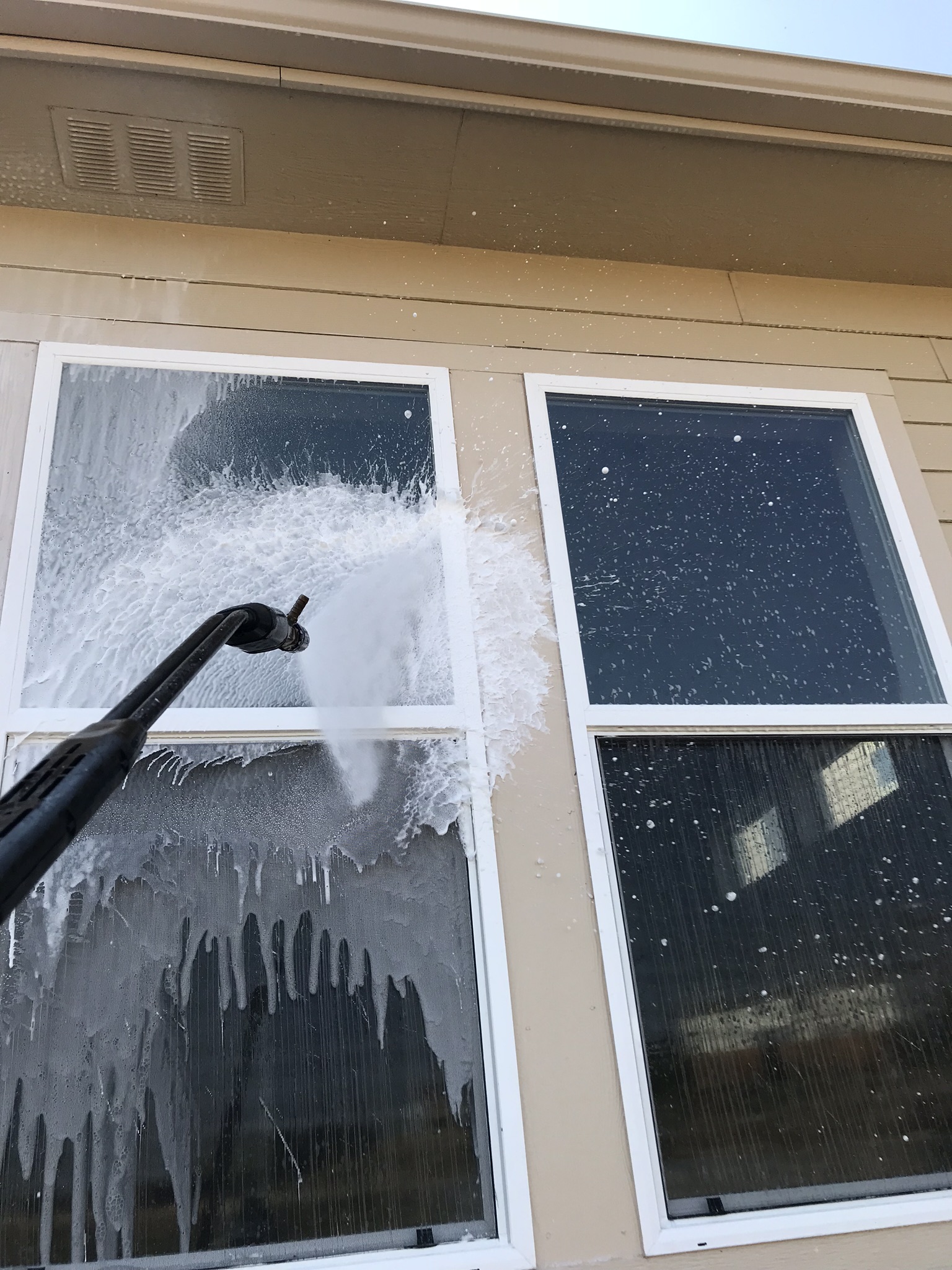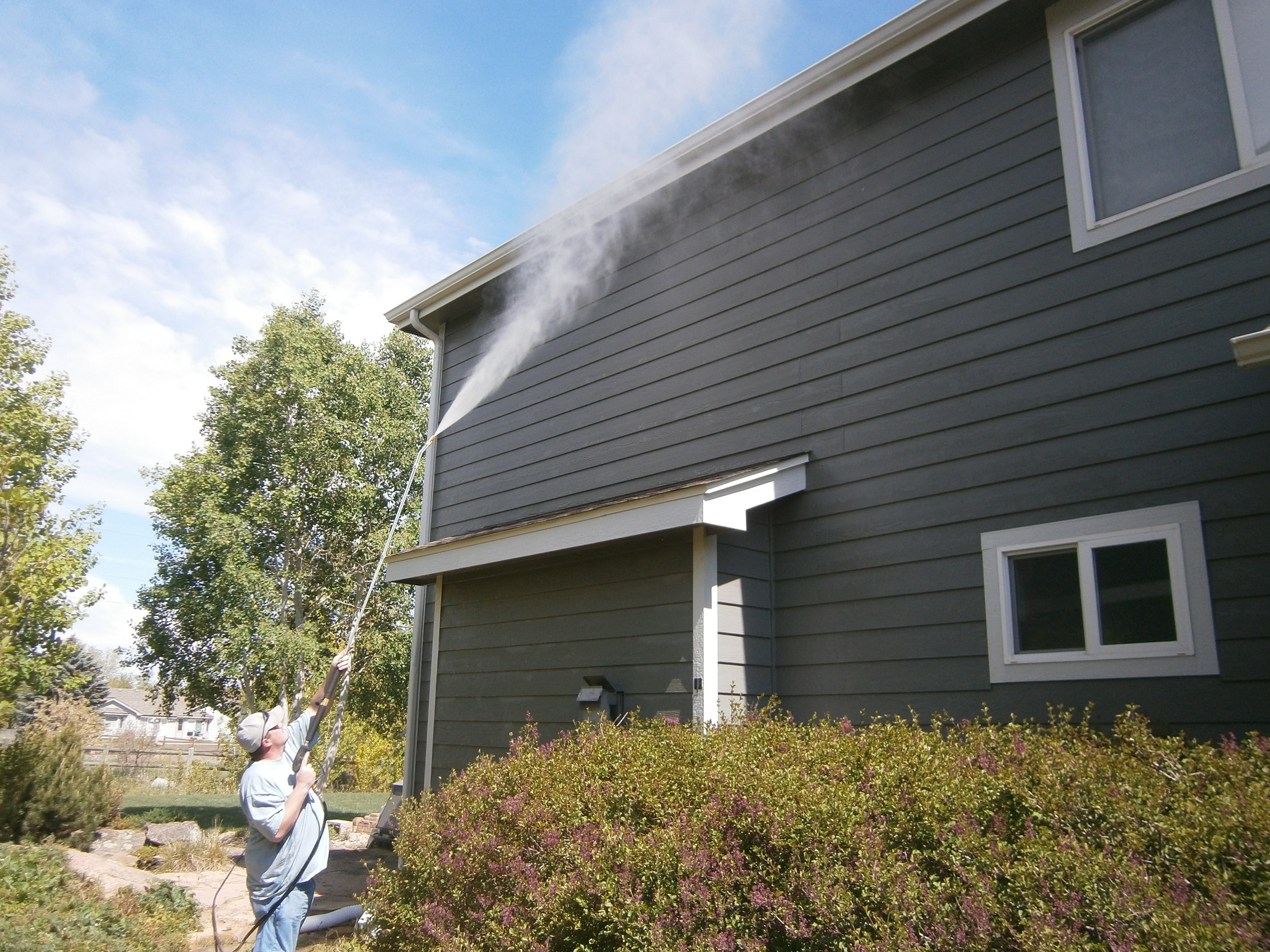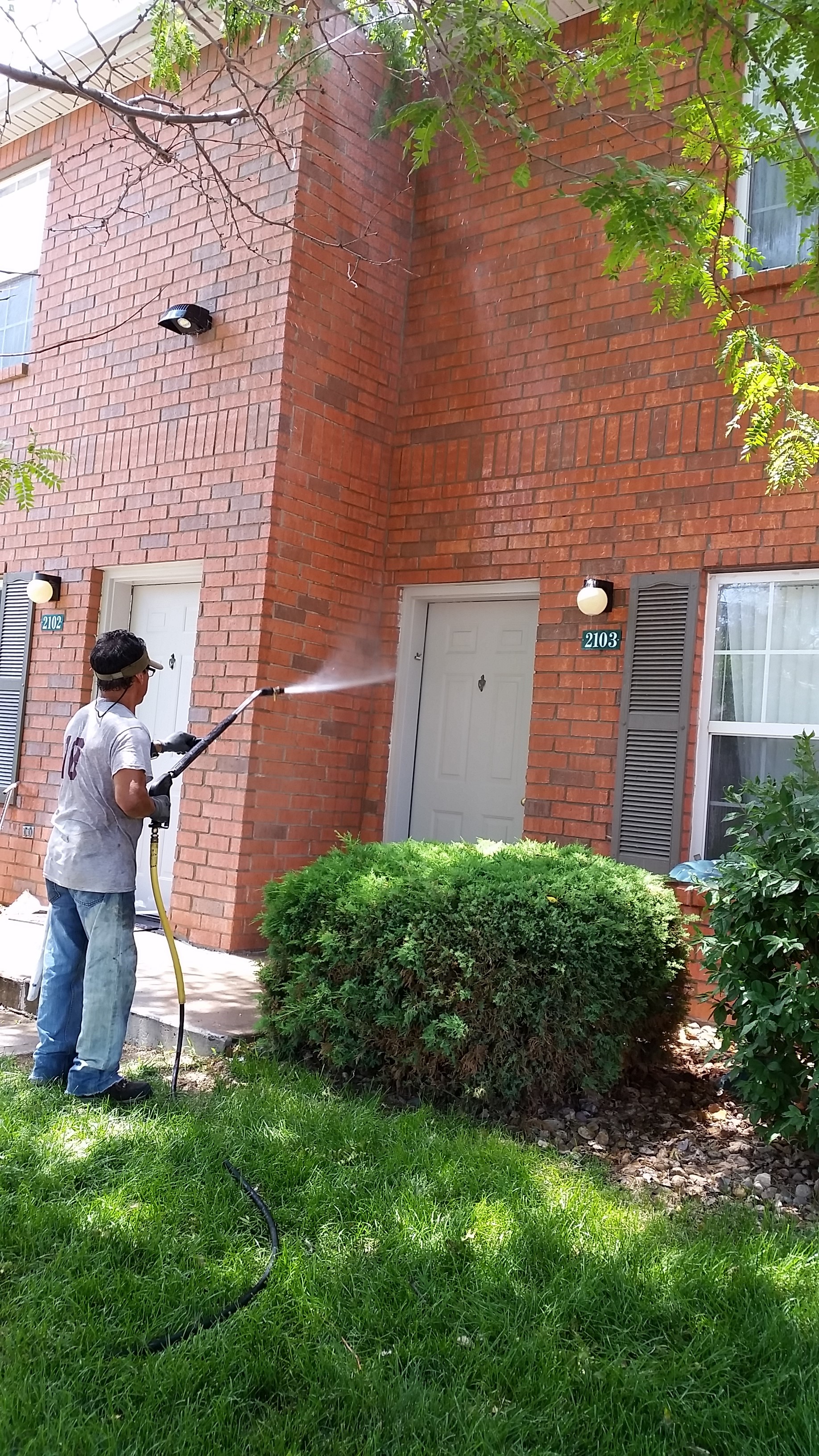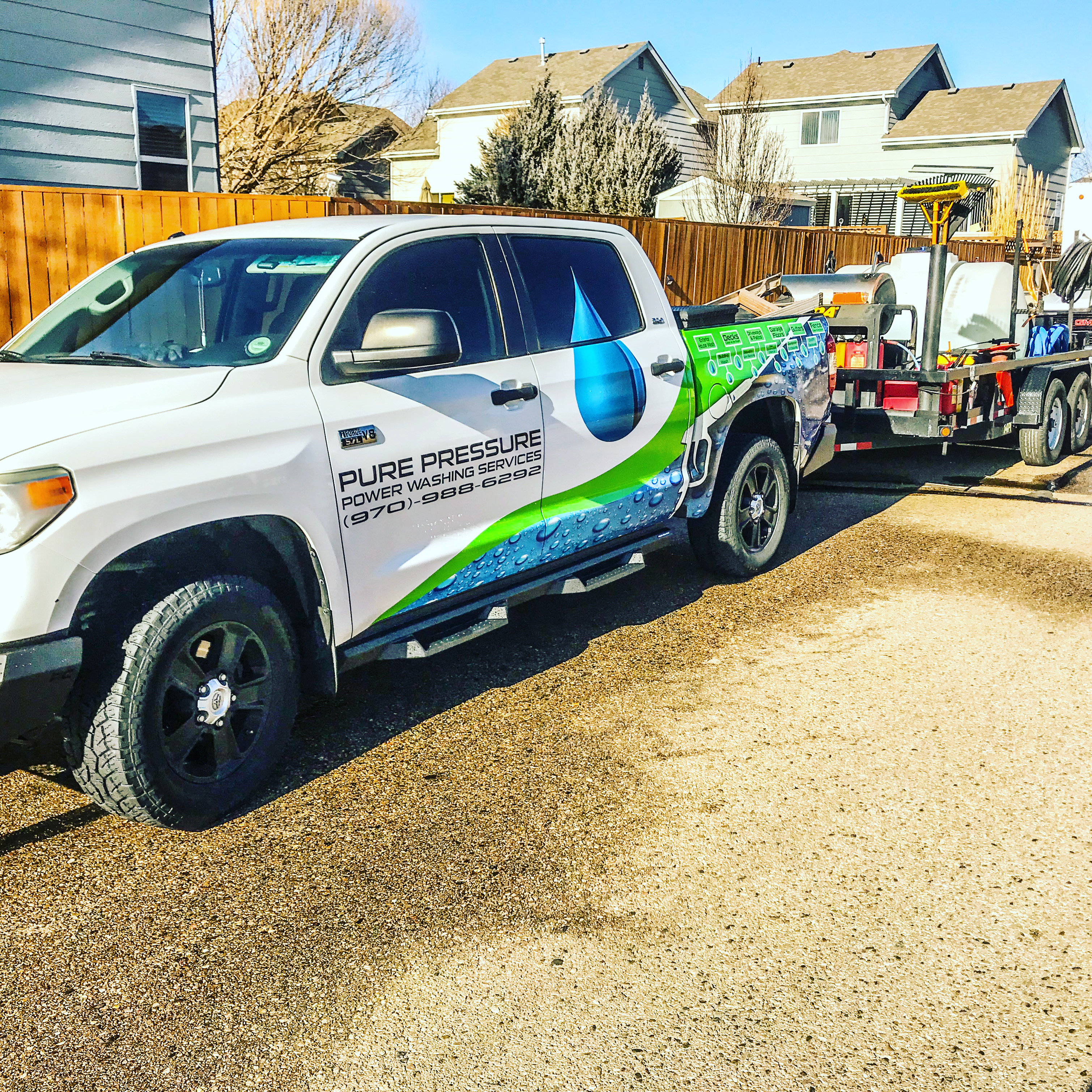 Residential Pressure Washing Service Areas Include: Fort Collins, Loveland, Windsor, Greeley, Berthoud, Longmont, Estes Park, Wellington, Cheyenne Wyoming and surrounding areas