There is no faster way to increase the curb appeal of your home than with a highly trained & professional pressure washing service. A professional house wash can remove years of dirt, debris, cob webs, mold/mildew and other surface stains. Our soft washing, high volume/low-pressure washing method ensures your house wash is performed to the highest standard with no damage to your property or siding! Our environmentally friendly soaps and detergents carry enough strength to clean your homes exterior without adverse effects to surrounding landscape & vegetation.

Pure Pressure Power Washing uses state of the art equipment to perform exterior house washing in order to provide the highest level of clean the industry has to offer. Specialized tips and wands allow us to perform majority of the house wash from ground level making for a safe and effective wash process.
What Is Our Process?
Pure Pressure Power Washing has had years of hands on training and education in order to provide the best house wash the industry has to offer. A typical exterior house wash will include the following steps:
Perform evaluation of house and notate any existing damage or potential issues for house wash process.

Locate exterior water sources on the house if needed to replenish our on board water tanks.

Caution tape or cone off the work area as needed for safety.

Utilize dry cob web brush to remove all cob webs prior to house wash.

Wet down the house exterior and all adjacent areas with water prior to use of soaps/detergents.

Pre-treat heavily stained areas with bio-degradable cleaners.

Apply house wash soap to all exterior surfaces including windows.

Apply specialty stone, wood, siding, EIFIS, Stucco, brick or concrete cleaners to surfaces as needed.

Allow for adequate dwell time/soap activation.

Clean all surfaces using soft wash (Low Pressure/High Volume).

Remove tarps, rinse down plants and surfaces adjacent to work area as needed.

Inspect the house for quality assurance and perform a final clean up of the area.
Pure Pressure offers House Washing in Fort Collins, Loveland, Greeley, Windsor, Longmont, Berthoud, Wellington, Estes Park, Cheyenne Wyoming and surrounding areas.
Schedule Estimate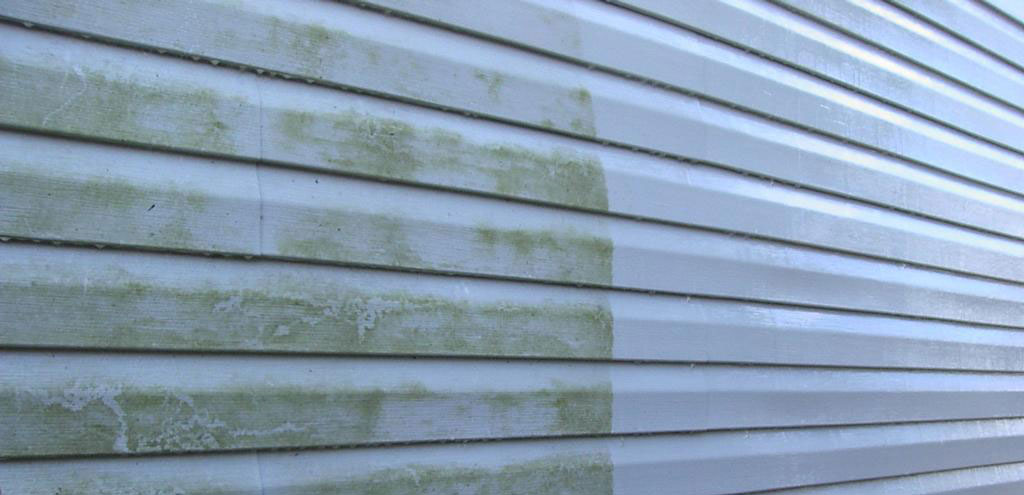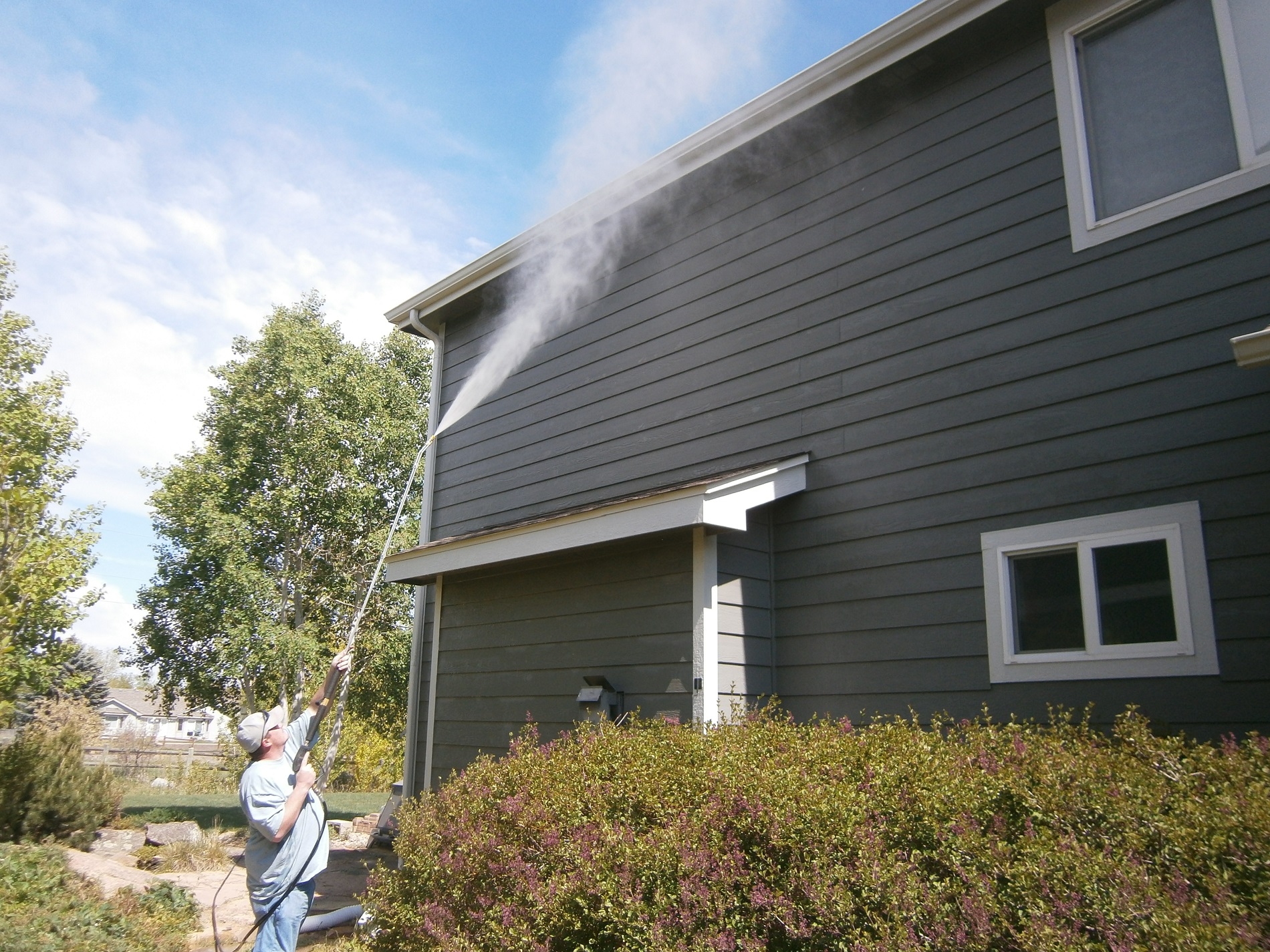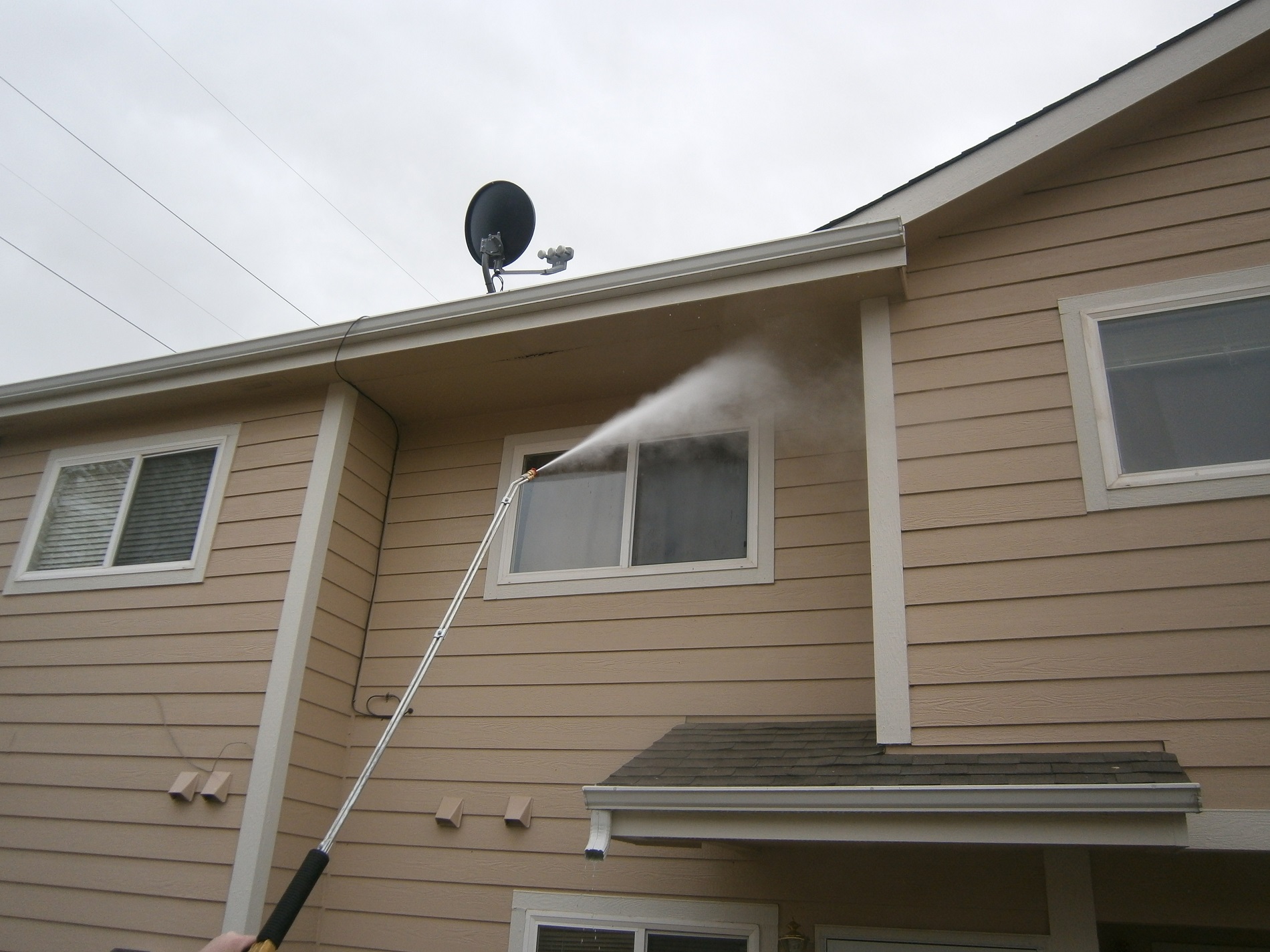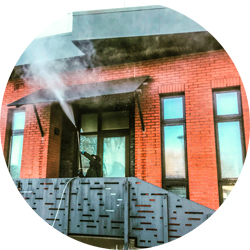 House Wash
Keeping the exterior of your house clean and washed, will help eliminate insects, spiders and dirt build up from accumulating on house surfaces.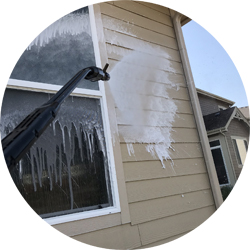 Soap Applications
Do you wash your dishes in the sink without soap? Why wash your house without soap? We use the highest quality bio-safe products on the market.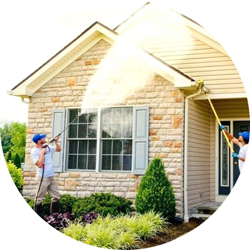 Professional Trained
Our house wash techs are highly trained in techniques and can ensure that your property will be cleaned to the highest level without damage!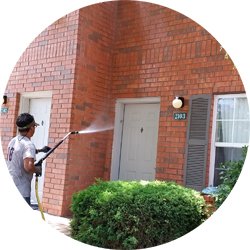 Property Management/HOA'S
Property Managers and HOA'S can keep individual homes & units in like new condition with professional house washing and routine cleaning programs.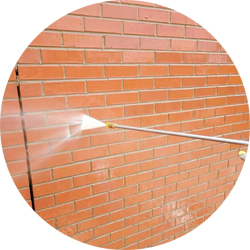 Brick House Wash
Brick homes have many orifices that can trap dirt and debris. Specialized soaps, detergents and washing can revive brick surfaces.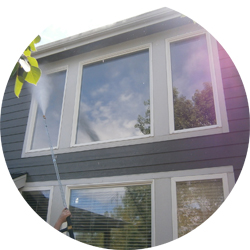 Windows
Our specially formulated soaps will be applied over window surfaces as well as siding during your house wash to help remove dirt and streaks on windows.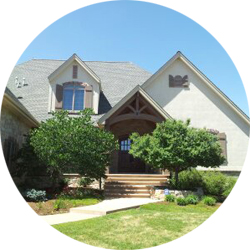 Protect Your Investment
Professional house washing can help protect your property investment by keeping paint and exterior surfaces free of damaging debris and contaminants.
Mold & Mildew Removal
Mold & mildew grows and spreads rapidly on exterior surfaces. Our wash process can eliminate mold & mildew growth and help keep you and your family healthy!
Why Choose Pure Pressure?
Over many years of service, Pure Pressure Power Washing has continued to prove that hard work and high level of expertise pays off! Continual education, training and an ability to provide industry leading results at a price that is consistent and fair in the market has set our business apart from the others.
House washing is not a task that should be tackled by an untrained homeowner or done with box store equipment. Washing the exterior of your house can be dangerous and could cause serious injury or damage to your homes exterior.
By hiring a professional like Pure Pressure Power Washing to perform an exterior house wash, you can be assured that the process is well thought out, well trained, performed with state of the art equipment and has been proven to be successful over thousands of house washes!
As proof of our confidence in our abilities to provide excellent cleaning results, we pride ourselves on offering a FREE DEMO wash to all of our customers!
Why offer our service for FREE? We know that actions speak louder than words, and to prove our words as one of the best wash companies in the industry we only ask for our customers to choose the dirtiest spot to sample with no obligation to hire unless we exceed your expectations!
Pure Pressure offers several house washing packages based on both desire and budget. We thrive to provide a high quality service at a fair and reasonable price! Call (970) 988-6292 to schedule Free Estimate or to obtain additional details on our house washing services.
Pure Pressure offers house washing in Fort Collins, Loveland,Greeley, Windsor, Longmont, Berthoud, Wellington, Estes Park, Cheyenne and surrounding areas. Call Today to Schedule A FREE Estimate or Sample Wash on your upcoming project!